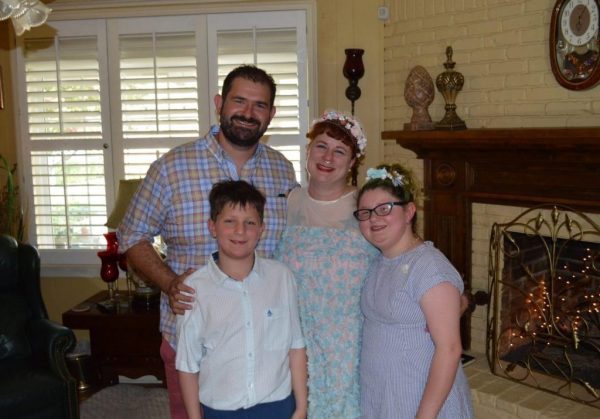 Paige Mackey Gottesman
I started as a Montessori assistant teacher at Southampton Montessori in Houston, TX, while attending the University of Houston. Immediately I realized that toddlers and I are uniquely drawn to each other. I understand them and they understand me. I adore working with toddlers, as well as building strong relationships and partnerships with the families. Sharing experiences, advice, and Montessori education with others is one of my passions.
In 1994, I went to the Montessori Education Center of the Rockies in Boulder, Colorado to begin my training. I completed my internship at Boulder Montessori School, and received my certification in 1995. I worked in an infant environment for two years at Montessori Country Day School, in Houston, Texas. I then moved to the Cottage, one of the toddler environments at MCDS.
In 2001, I moved to Philadelphia and soon after was hired to create and develop the city's first Montessori toddler program at a Green Towne Montessori School. While there, I led the program through growth and expansion into one of the top Montessori toddler programs in the area. It was here that I met my partner in crime, Christina Laramee Siegle.
In 2010, Christina and I struck out to start our own Montessori toddler program and thus Our House Montessori was born.
In addition to my experience as a teacher, I have presented at many American Montessori Society conferences, published articles on various Montessori related topics, and taught Montessori philosophy at the Institute for Advance Studies.
When I'm not a Montessori toddler teacher and small business owner, I am a wife and mama. My husband, Sammie, is my best friend, my boyfriend and my unconditional support. We have two human twin children and two canine children, English Bull Terriers Ty and Chess.
Besides my family, there is nothing that I love more than toddlers, their adventurous spirit, their honesty, their curiosity and creativity. Every child I have ever worked with has taught me valuable lessons; lessons that made me the teacher and person that I am today. That's all that matters.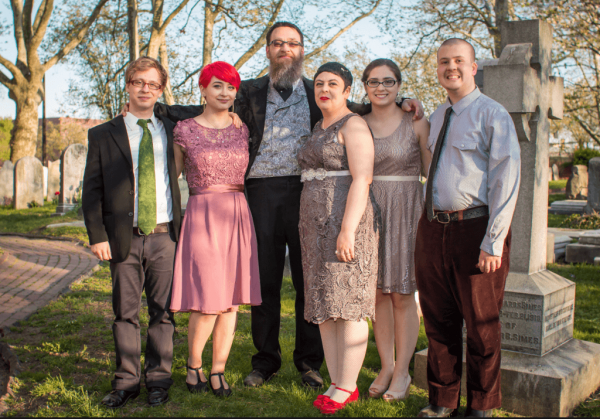 Christina Laramee Siegle
My Montessori journey began with my own four children.  As toddlers, I taught my children Montessori in the home and each of them attended Montessori public and private schools to the elementary level. Now that they are grown, I see the grounding influence that their Montessori experience has given to their love of learning, and to their independence and passion for others, their community and world.
Learning about the Montessori philosophy led me as a parent educator to pursue a career as a Montessori teacher so that I could contribute to other children's development and educational experience. Knowing that my calling was to teach toddlers in their important formative years, I began as a Montessori toddler assistant to Paige Gottesman as we started the first Montessori toddler program in Center City Philadelphia at Green Town Montessori Schoool, a very exciting venture! As the program grew quickly, I continued to work as an assistant and then as the All-Day Montessori head teacher.  I felt privileged to be the comfort and support that these "all day" toddlers needed in their own environment and strived to create a stable and secure "home away from home" place for them.
In 2006, I attended the Princeton Center for Teacher Education and received my Montessori Infant/Toddler AMS Certification. The following year, I became a lead teacher as we expanded the toddler program and continued in that role until Paige and I started Our House Montessori in 2010.
It has been an amazing experience co-teaching at Our House Montessori alongside of Paige in our Bella Vista home for the past seven years, and I am in awe of our new opportunity to expand and continue bringing a Montessori experience and parenting support to the families of Philadelphia in our new home.
I currently live in South Philadelphia with my husband, Joe, who shares my love of education, and our children, Blaise, Eden, Moira and Asher.
With a background in the visual arts, I am very passionate about giving toddlers a sensorial and hands-on experience in all media of art, incorporated into an authentic Montessori environment specially created for their growth in independence and the formation of their creative self.  My experience with my own children and the toddlers I have had the pleasure of guiding has made me appreciate each child's individual path to becoming the person they are and has made me grow as a person too many ways to measure. I am thrilled to be instrumental in bringing Montessori to the families and children of Philadelphia.