At Our House Montessori, we don't believe high quality education has to mean high stress enrollment. We take a simplified approach to enrollment and prefer a more casual and organic process to help parents determine whether our program is the best fit for their family.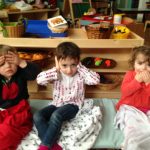 Get to know us at your pace – We have developed our website to reflect who we are. From our aesthetic vision to the nuts and bolts of our program, we want you to be able to have a sense of who we are and the family oriented community we have created. We have included plenty of resources to help families learn about the Montessori philosophy and to help them decide whether they feel their child will flourish in a Montessori environment. In addition to the Montessori philosophy that drives everything we do inside and outside the classroom, we hope that you also get a sense of the importance we place on all forms of art and creative expression.
We also host multiple open houses throughout the year as an opportunity for parents to see our school environment first hand and allow us to introduce ourselves and give a personal presentation of our program.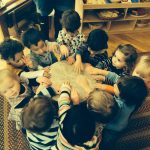 Start a dialogue – Once you have decided that OHM might be a good fit, please reach out to us to let us know you have an interest in our program. Although not required, we love to hear from families that have an interest in our program, begin communicating with them and answering any questions they may have.
Click here for a list of all the ways to get in touch with us.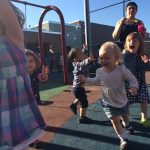 Apply – At this point, you're ready to move forward with the application process. You will complete and return your application to us via the instructions included with the application. Upon receipt, we will acknowledge that we've received it and that we are moving forward with the process. Someone from OHM will then reach out to coordinate your next step, the family visit. Please note that although we accept applications year-round, we suggest submitting the application by the middle of January prior to the school year for which you are applying in order to ensure adequate time for the enrollment process.
Please click here to download a copy of our enrollment application.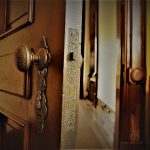 Visit – After you apply, we will schedule a morning for your family to visit our classroom environment. The visit will last approximately 30 minutes during which your child will have an opportunity to explore the classroom and interact with our community. The purpose of the visit is for us to get to know each other, give you a chance to see our classroom in action and ultimately to determine whether Our House Montessori is the best fit for your family.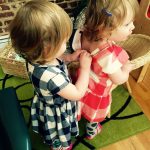 Accept – We will send out offers of enrollment to families by March 1st, after which they will have two weeks to consider whether they would like a spot in our program and return their enrollment contract and deposit. Contemporaneously, we will notify families for which we didn't have a spot and will advise them that they have been placed on our waitlist.